RISK GROUP
The ASF poses no danger to human health. In this case, the risk group refers to the people most likely to spread the disease in pig farms, causing enormous financial loss to agricultural activities.
The ASF can spread from one region or country to another through people transporting infected pigs, pork products or wearing contaminated clothing.
Therefore, if you travel abroad, please take the following preventive measures:


Do not transport any pigs or pork products. If you do, please inform the health authorities.

Do not visit any pig properties located in affected areas.
If you are a transport authority or if you work at checkpoints, do not neglect this lethal pig disease.

Want to know how to prevent the disease from spreading? Take stricter control measures by doing the following: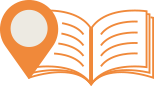 Stay informed about the countries affected by the ASF.

Keep track of any travelers transporting pigs or animal products, which should be properly destroyed if returning from an affected country.

Send all animal products for proper destruction.