BRF understands animal welfare as one of the strategies for the sustainable development of the company, being one of the ethical principles that involve production and that makes possible the improvement of the working environment, the human-animal relationship and, consequently, productivity.
For this cause to be a company-wide principle, we engage several areas of the company, from those directly involved to corporate leadership. The animal welfare program at BRF is sponsored by the vice presidency of Quality and Sustainability and is supported by a diverse group of specialists. Check out governance to address this commitment: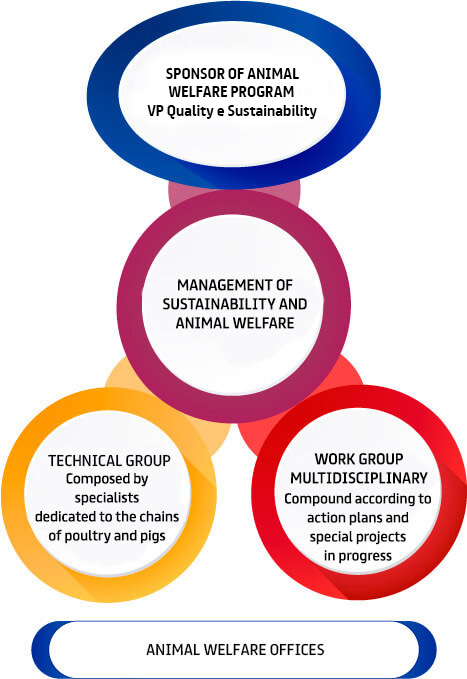 BRF has a strict commitment to zero tolerance for animal abuse, whether through abuse or neglect. It has yet to work to avoid routine mutilation and to eliminate such practices as much as possible. Yet, there are internal corporate standards that guide good practices, from farms to humanitarian slaughter, through emergency and transportation plans. Check out our document Commitments to Animal Welfare, updated in December 2019, and learn about our main guidelines.
PUBLIC GOALS

SWINE
1) IMPLEMENTATION OF COLLECTIVE GESTATION STALL OF SWINE IN 100% OF PRODUCTION UNTIL 2026
In the collective stall, the female interacts and is even more able to express its natural behavior. Reducing confinement also avoids stress, as well as sanitary and physiological problems that are caused by the possibility of poor movement.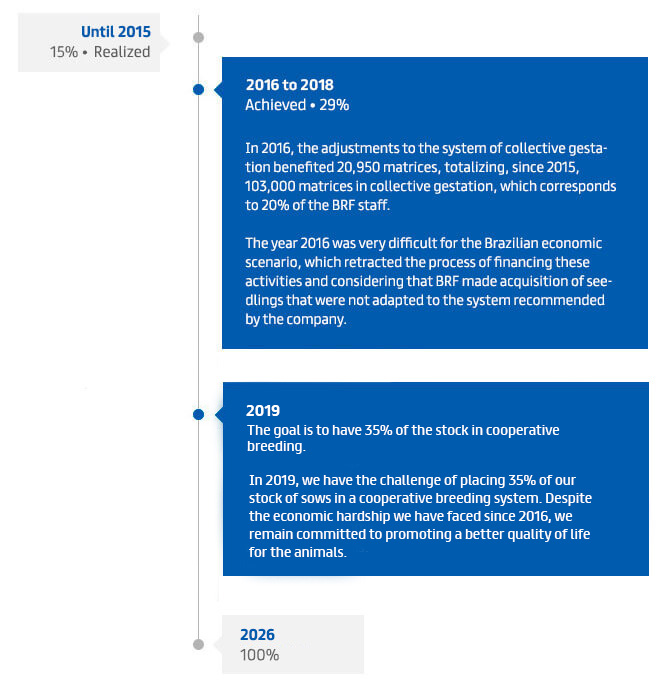 2) SWINE FINISHING FARMS DENSITY AJUSTMENT
By the end of 2026, we aim to tailor the density of pig farms to higher standards of animal welfare. Although we do not export or produce for the European market, we have voluntarily used the still stricter European Union legislative standards.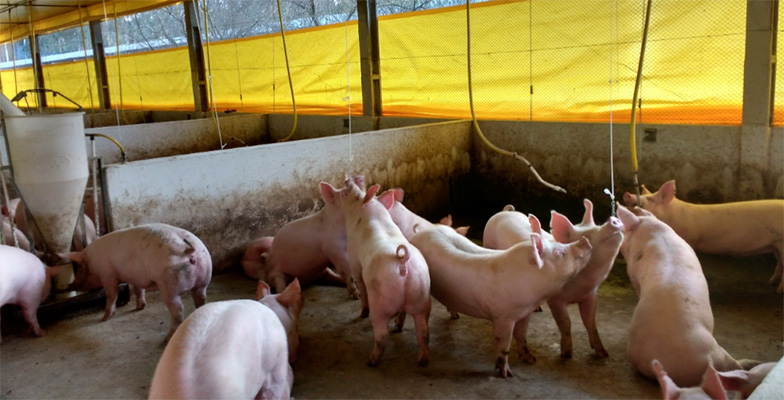 3) REPLACEMENT OF MOSSA IN THE PROCESS OF SWINE IDENTIFICATION AND TRACEABILITY
In 2019, all finisher pigs are marked and tracked by a tattooing system, which is less invasive for the animals. This system replaces the notching procedure (cutting or tagging the pig's ear for recognition purposes). Learn more in Our Animal Welfare practices.

POULTRY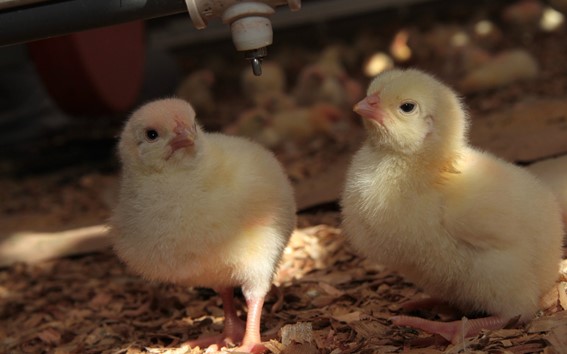 1) ACQUISITION OF CAGE FREE EGGS FOR THE INDUSTRIAL PROCESS
BRF made a commitment by 2025 to buy no more eggs from suppliers who raise chickens in cages. These eggs are used in the production of our industrialized.