On a global scale, BRF has an extensive supply chain with more than
30,000 partners
. They are responsible for supplying raw materials for our production, as well as other services that bring even more assertiveness to our extensive and complex logistics.
Sustainability criteria such as human rights, labor rights, compliance with environmental legislation and ethical issues are assessed on all work fronts. All the BRF suppliers must follow the premises of the BRF Code of Conduct for Suppliers, as well as our Monitoring Program, in order to ensure compliance with these and other requirements.
GET TO KNOW OUR WORK FRONTS: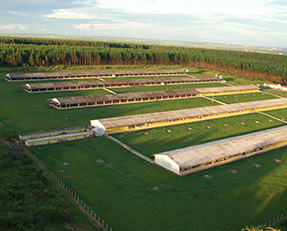 We have a long-term partnership with our more than 13,000 integrated producers and pioneered the dialogue with the integrated. We continue to work to ensure long-term partnership, mutual gain, quality of management practices, legal and socio-environmental compliance and profitability of our agricultural chain, emphasizing proximity and trust in relationships with animal producers.
The BRF extension team visits 100% of the properties on a monthly basis to assist and guide producers. In Brazil, 100% of this public, besides all the candidates for business partners, are submitted to a sustainability assessment. All of them are also monitored within the criteria of the Sustainability Index – BRF's tool to assess risks and generate value in its agricultural chain.
In addition to partners in several Brazilian states, we also have producers in countries like Argentina, Turkey and Thailand.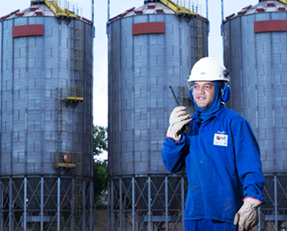 In Brazil, Argentina, USA, Singapore, Thailand and Paraguay, we have approximately 3,600 suppliers of grains, bran and oils, essential for our production.
Our production model includes some stages, from the purchase of grains and raw materials to the final consumer. BRF adopts specific practices in the purchase of inputs such as soybean, corn and oils from rural producers, cereal companies, cooperatives or the market.
Self-assessment: A questionnaire requesting information such as area of harvest, monitoring and control of soil fertility, application of pesticides etc is presented to grain suppliers. In the same document, suppliers are advised on the restricted use of pesticides duly approved by the Ministry of Agriculture. In addition, some social and environmental practices in the BRF Code of Conduct for suppliers are strengthened. The signature of this self-assessment is also monitored by the grain team.
Sustainable Grain purchasing Policy: our policy reinforces BRF's public commitment to guarantee 100% traceability of the grains purchased from the Amazon and the Cerrado until 2025. It is part of a set of Company initiatives to develop a more sustainable supply chain, in line with our 2030 Vision. Thus, BRF reaffirms its commitment to preserving the environment and combating deforestation, implementing sustainable solutions for global challenges.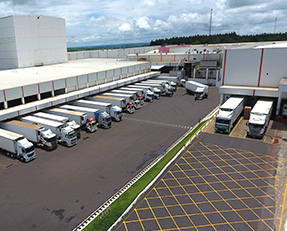 In this category, we embrace the logistics partners of our operation. In all, there are more than 16 400 partners in more than 50 countries in Europe, South Africa, the Middle East, Asia and the Americas, including all Brazilian states.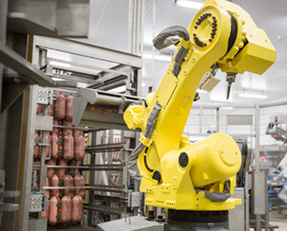 We have adopted a purchasing policy that guarantees greater competitiveness of costs, safety in operations and compliance. We operate with large corporate contracts and also with regional or local contracts, taking advantage of the best of both models, gaining scale and agility in service.
Our professionals around the world study the ways of synergies and improvement of results and work with a computerized purchasing process, using SAP systems, intranet and others that guarantee the application of approval lines and other requirements foreseen in the standard.
In order to meet all the mandatory requirements and the rules listed in the purchasing policy, the process is constantly audited internally, through BRF's own system, by the Internal Control and Corporate Audit areas, as well as external auditing. For cases of proven irregularity, a policy of severe consequence applies. Suppliers are also audited and evaluated on the requirements related to their quality and process management, based on the number of Non-Conformance Reports (RNCs) registered by BRF.
You can learn more about our work fronts in the BRF Annual and Sustainability Report.
DOWNLOAD OUR MAIN DOCUMENT RELATED TO THE RELATIONSHIP WITH SUPPLIERS: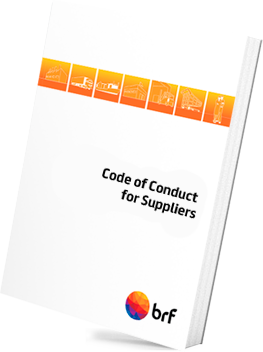 code of conduct
for suppliers