As a global company, we have a responsibility to promote the proper use of natural resources in our value chain, acting as a partner of nature. Our main objective is to protect and conserve the environment, in addition to managing the portfolio of products, focusing on the reduction of post-consumption impacts.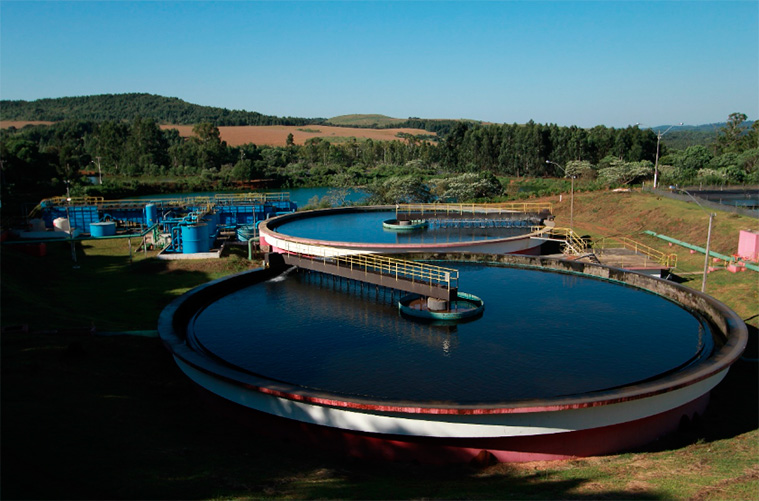 Acting in more restrictive legal environments, having more critical and conscious consumers and counting on business partners concerned about the impacts of their chain are factors that encourage us to seek the continuous elevation of our environmental management levels.
Through the Health, Safety and Environment Policy, the environmental management system and other references, including the guidelines laid down in ISO 14001, we address potential environmental impacts, risks and opportunities that may be associated with the activities of BRF, and take a comprehensive view of environmental efficiency, with technical teams providing global corporate support and working at business units based all over the world.
The activities are guided by some instances applicable to the entire operation of the Company:
• General Committee on Health, Safety and Environment (HSE), with monthly meetings that mobilize leaders from different areas;
• Facility Analysis Form (FAI): for environmental evaluation of new projects;
• Internal standards (corporate standards and instructions), which may be higher than current legislation;
• Health, safety and environment dialogues, with the participation of plant employees in discussions on conservation and resource saving, as well as waste prevention.
• Environmental Compliance Index (ICA), an indicator developed internally to measure the process quality, performance, goal and compliance of each unit;
Through ICA, we monitor 100% of the units in Brazil, Argentina and the United Arab Emirates (Abu Dhabi), addressing the aspects of effluents, Waste, atmospheric emissions, noise, odor, grants and environmental licenses, as well as being applied to the agricultural operation (feed factories, hatcheries and own farms).
In addition to this tool, we maintain a risk management dedicated to environmental issues, given the relevance of the theme on obtaining environmental licensing, certification / authorization of clients and markets and compliance with the legal requirements of the countries where we operate. We also evaluate the impact on the life cycle of our products, identifying possible sustainable competitive advantages in the places where we are inserted.