At BRF, we believe that it is necessary to put into practice actions that provide greater environmental efficiency, this means promoting the appropriate use of natural resources at the same time that we reduce the impacts of our activities. We are attentive to climate change and increasingly engaged in aspects related to water scarcity, conscious use of energy and waste management. This attitude brings balance to our processes and helps to bring greater understanding and generate participation for the entire chain, including our consumers.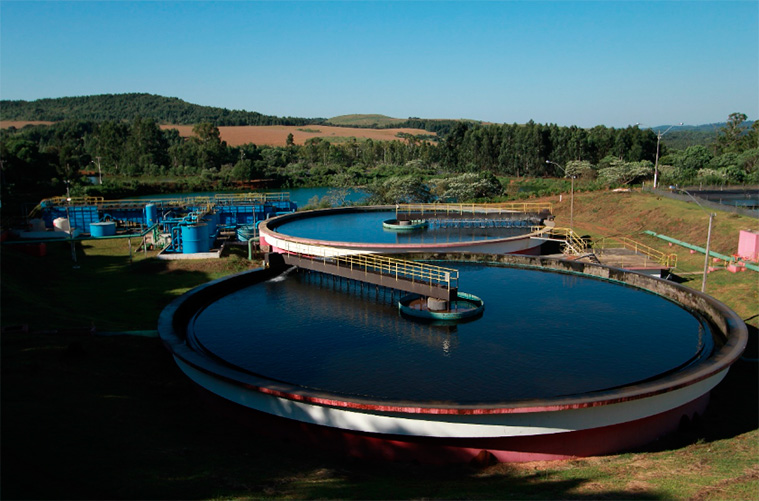 Our Health, Safety and Environment Policy (HSE), which establishes guidelines for environmental management based on the principles of ISO 14001, and our Sustainability Policy, are the main tools of our management of natural capital. Guided by these guidelines and also by the Operational Excellence System (SEO) in operations and by the + Excellence in Logistics Program, we prospect opportunities and risks in our activity. Through the Environmental Sustainability Index (ISA), we monitor effluents, waste, air emissions, noise, odor, grants and environmental licenses. This internal indicator measures the compliance of operations with legal requirements and environmental processes.
In 2020 we invested R $ 123.8 million in projects to reduce environmental impact, according to the categories eligible for green bonds issued by BRF. By 2022, we want to have access to green bonds (€ 500 million of Senior Notes) issued to increase the capacity for investments in energy efficiency, renewable energy and reduction of greenhouse gas emissions, among others.
We select 100% of our suppliers based on social and environmental criteria. We also provide the Code of Conduct for Suppliers and the Term of Related Parties, in addition to the guidelines of the Health, Safety and Environment Policy (HSE) and the Transparency Manual.
In the agricultural chain, we have a specific area for Environmental Control and Management that monitors integrated producers together with Extensionists – collaborators linked to agriculture that make periodic visits to integrated properties. One of the priorities of these analyzes is the environmental components. We control 100% of the environmental licensing of integrated producers.
Follow the BRF Integrated Report, all projects and actions that have been modernized over time.